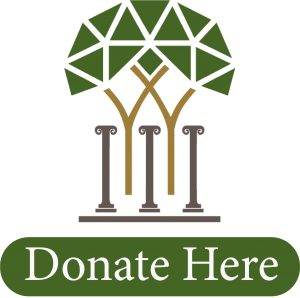 Thank you for visiting the Eudaimonia Institute's donations page!
EI's programs, research, and operations are made possible only by the generous support of foundations, private individuals, alumni, faculty, staff, and students. EI could not exist without them. We gratefully acknowledge them and humbly thank them for their support.
Please review our Declaration of Research Independence.
Click the Donate Here button to make a tax-deductible donation to EI through Wake Forest University.
Thank you for supporting independent scholarship!
Thank you to our donors!
John A. Allison and Betty Allison
Elliot S. Berke ('93) and Lindsey Berke
Derrick Boone
Steve Bost ('64)
The Lynde and Harry Bradley Foundation
Thomas Cushman and Inela Selimovic
David Wright Dupree ('78) and Marijke M. Jurgens Dupree
The Center for Excellence in Higher Education
Ethan Gaitz ('16)
Don Flow ('83) and Robbin Flow
The Fraser Institute
Benjamin Graves, MD
The Halifax Group
J. Daniel Hammond ('72) and Claire H. Hammond
Carl Helstrom
William Horton Jr. ('91) and Charissa Wong Horton ('92)
Adam S. Hyde and Ruth B. Hyde
Ana L. Iltis and Steven P. Iltis
The Institute for Humane Studies
Rashid M. Janjua, MD ('16) and Leigh Ann Janjua
Jack Kalavritinos ('85) and Adrienne Kalavritinos
Karen Klein and Scott Klein
The Charles Koch Foundation
Philip R. Miller Jr. ('67) and Nan D. Miller ('64)
Andrew M. Namen, MD and Dana Namen
James R. Otteson II and Katharine L. Otteson
Pfizer, Inc.
The John William Pope Foundation
The Office of the Provost, Wake Forest University
Randy Rogan and Melissa Rogan
Michael C. Sloan
 James D. Smith
The Thomas W. Smith Foundation
Russ Stephenson Jr. ('60, P'90) and Susie Stephenson ('69, P'90)
Verizon Foundation
Robert H. Wall ('98) and Elizabeth E. Wall
Charles Walldorf, Jr. and Jennifer Walldorf
Robert Whaples and Regina Whaples
Chris Wright and Elizabeth Wright
John S. Wilkinson ('86) and Lisa N. Wilkinson
Ya-wen Yang