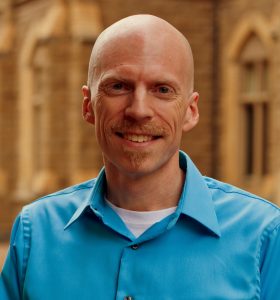 Dan Russell is Professor of Philosophy at the Center for the Philosophy of Freedom, University of Arizona. He specializes in ancient philosophy and ethics, and his work focuses on ancient philosophy mainly as a source for expanding contemporary options for thinking about how to improve our lives. He has written on Plato's ethics and psychology (Plato on Pleasure and the Good Life, Oxford University Press, 2005) as well as contemporary virtue ethics (Practical Intelligence and the Virtues, Oxford University Press, 2009). Happiness for Humans (Oxford University Press, 2012), a book on happiness and well-being, was followed by the Cambridge Companion to Virtue Ethics (Cambridge University Press, 2013). For more information visit the University of Arizona's faculty page.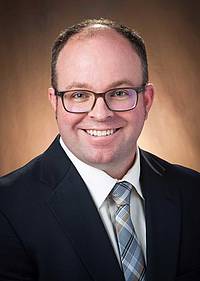 Jeremy Jackson is the director of the NDSU Center for the Study of Public Choice and Private Enterprise (PCPE) and an associate professor in the NDSU Department of Agribusiness and Applied Economics. He teaches undergraduate and graduate courses in the areas of microeconomics, public economics, and game theory and strategy. His research covers diverse topics, including public choice and the political economy; the social consequences of economic freedom; happiness and well-being; and philanthropy and nonprofits. His research has been published in Applied Economics, The Independent Review, Public Choice, Contemporary Economic Policy, Journal of Happiness Studies, and other refereed and non-refereed sources. He is a member of the Foundation for Economic Education Faculty Network, American Economic Association, Association of Private Enterprise Education, Omnicron Delta Epsilon, Public Choice Society, and Association for Public Economic Theory. You can visit his faculty page on the North Dakota website.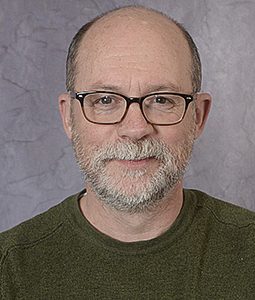 Christopher Tollefsen is College of Arts and Sciences Distinguished Professor of Philosophy at the University of South Carolina; he has twice been a Visiting Fellow in the James Madison Program at Princeton University. He is the author, co-author, or editor of six books, including most recently Lying and Christian Ethics (Cambridge University Press, 2014).  His book Embryo: A Defense of Human Life, co-authored with Robert P. George, was reviewed positively in The New York Times, The Washington Post, and elsewhere. Tollefsen is a member of the editorial boards of The Journal of Medicine and Philosophy, and Christian Bioethics, and is a regular contributor to Public Discourse.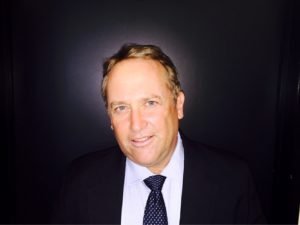 Thomas Cushman is the Deffenbaugh de Hoyos Carlson Professor in the Social Sciences and Professor of Sociology at Wellesley College. In 2012, he founded The Freedom Project at Wellesley College, which aims to foster intellectual pluralism, debate, tolerance, and diversity of viewpoints at the College and served as its first director until 2018.  His publications include Notes from Underground: Rock Music Counterculture in Russia, which was named as one of Choice's Outstanding Academic Books in 1995; George Orwell: Into the 21st Century, with John Rodden (Paradigm, 2005); A Matter of Principle: Humanitarian Arguments for War in Iraq, editor (University of California Press, 2005); Terror, Iraq and the Left: Christopher Hitchens and His Critics, with Simon Cottee (New York University Press, 2008); and The Religious in Responses to Mass Atrocity, edited with Thomas Brudholm (Cambridge University Press, 2009). He is the editor of The Routledge Handbook of Human Rights (2011), a standard reference work, which presents 60 original essays from leading scholars across the world and across the disciplines on all areas of human rights. His current book project is entitled Why Freedom of Expression Matters. Please visit the Wellesley College website for more information.