Eudaimonia Institute Staff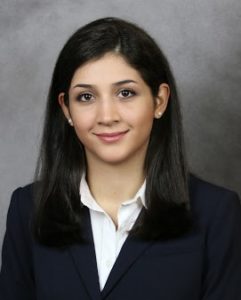 Mona Ahmadiani
Research Associate
ahmadim@nullwfu.edu
Mona Ahmadiani specializes in the economics of happiness, environmental economics, and applied econometrics. She holds a Ph.D. in Agricultural and Applied Economics from the University of Georgia. She performs research on topics in the economics of happiness with an emphasis on identifying economic, environmental, and cultural determinants of subjective well-being. She studies various sub-components of subjective well-being including measures of life evaluation and eudaimonic well-being in relation to theories of decision making in economics and behavioral science and uses quantitative research methods to demonstrate how the integration of these distinct measures with various conventional economic measures serves to inform policy. Using quasi-experimental methods, she also analyzes the heterogeneous impacts of exogenous shocks such as natural disasters and national policy changes on subjective assessments of well-being and mental health outcomes of affected communities. Her website can be found here.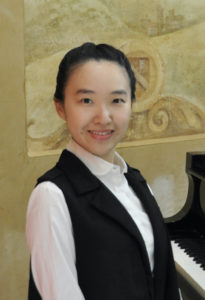 Fengyu Wu
Research Associate
wuf@nullwfu.edu
Fengyu Wu is a Research Associate at the Eudaimonia Institute, Wake Forest University. She holds a PhD in economics from the University of Southern California and a BS in economics from the Singapore Management University. Her research centers on the economics of happiness, health economics, development economics, and political economy. She studies the determinants of subjective well-being in populations around the world, in particular, the effects of both economic and social conditions, including among others: income, consumption, interpersonal comparisons, supportive relationships, and social capital. She also investigates the factors that influence individuals' socioeconomic attitudes and political preferences, with special attention on identifying and explaining differences between men and women. Her website can be found here.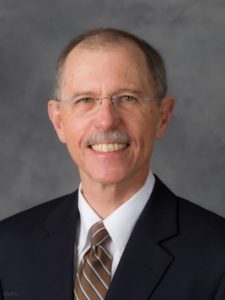 Dan Hammond
Scholar in Residence
hammond@nullwfu.edu
Dan Hammond joined the Eudaimonia Institute as Scholar in Residence in July 2019. Dan is a Wake Forest alumnus. He did his Ph.D. work at the University of Virginia and joined the Wake Forest University Department of Economics faculty in 1978 where he was named Hultquist Family Professor in 1995. Dan's scholarly work is in intellectual history, with a focus on the Chicago School of Milton Friedman, George J. Stigler and others. He also writes on how modern conceptions of scientific method limit our understanding of human nature and behavior. Dan served as President of the History of Economics Society in 2001-02. He has collaborated with the Intercollegiate Studies Institute in developing their program in Philosophy, Politics, and Economics . He also serves on the Advisory Board for Cluny Media. Dan's website can be found here.