2018-2019 Academic Year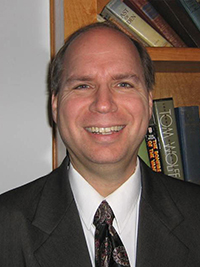 David Beito is a historian and professor of history at the University of Alabama. His research covers a wide range of topics in American history including race, tax revolts, the private provision of infrastructure, mutual aid, and the political philosophies of Zora Neale Hurston, Rose Wilder Lane, and Isabel Patterson. He writes frequently on current controversies related to academic freedom and academic standards and has published in the Journal of Interdisciplinary History, Journal of Policy History, Journal of Southern History, and Journal of Urban History among other scholarly journals. He has received fellowships from the Earhart Foundation, the Olin Foundation, and the Institute for Humane Studies. He is the author of T.R.M. Howard: Doctor, Entrepreneur, Civil Rights Pioneer (2018) which was co-authored by Professor Linda Royster Beito of Stillman College.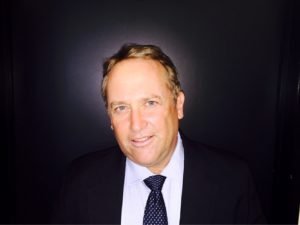 Thomas Cushman is the Deffenbaugh de Hoyos Carlson Professor in the Social Sciences and Professor of Sociology at Wellesley College. In 2012, he founded The Freedom Project at Wellesley College, which aims to foster intellectual pluralism, debate, tolerance, and diversity of viewpoints at the College and served as its first director until 2018.  His publications include Notes from Underground: Rock Music Counterculture in Russia, which was named as one of Choice's Outstanding Academic Books in 1995; George Orwell: Into the 21st Century, with John Rodden (Paradigm, 2005); A Matter of Principle: Humanitarian Arguments for War in Iraq, editor (University of California Press, 2005); Terror, Iraq and the Left: Christopher Hitchens and His Critics, with Simon Cottee (New York University Press, 2008); and The Religious in Responses to Mass Atrocity, edited with Thomas Brudholm (Cambridge University Press, 2009). He is the editor of The Routledge Handbook of Human Rights (2011), a standard reference work, which presents 60 original essays from leading scholars across the world and across the disciplines on all areas of human rights. His current book project is entitled Why Freedom of Expression Matters. Please visit the Wellesley College website for more information.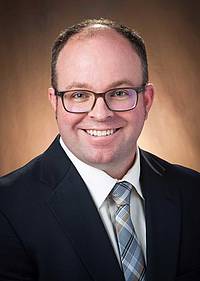 Jeremy Jackson is the director of the NDSU Center for the Study of Public Choice and Private Enterprise (PCPE) and an associate professor in the NDSU Department of Agribusiness and Applied Economics. He teaches undergraduate and graduate courses in the areas of microeconomics, public economics, and game theory and strategy. His research covers diverse topics, including public choice and the political economy; the social consequences of economic freedom; happiness and well-being; and philanthropy and nonprofits. His research has been published in Applied Economics, The Independent Review, Public Choice, Contemporary Economic Policy, Journal of Happiness Studies, and other refereed and non-refereed sources. He is a member of the Foundation for Economic Education Faculty Network, American Economic Association, Association of Private Enterprise Education, Omnicron Delta Epsilon, Public Choice Society, and Association for Public Economic Theory.  You can visit his faculty page on the North Dakota website.
Mark LeBar is a Professor of Philosophy at Florida State University. He works in moral, social, and political philosophy. Mark has a Ph.D in Philosophy from the University of Arizona, an MA in Philosophy from the University of Washington, and an MBA from Pepperdine University. He received his bachelor's degree in Philosophy and English from Westmont College in Santa Barbara, CA. His book, The Value of Living Well (Oxford University Press, 2013) is a development of contemporary eudaimonist moral theory. He is now working on extending that account of eudaimonism to questions about the nature and origin of norms of justice. He has also co-edited Equality and Public Policy (Cambridge University Press, 2014). Mark is the Editor of Social Theory and Practice, and has published in journals including Ethics, American Philosophical Quarterly, Philosophical Studies, Canadian Journal of Philosophy, and Pacific Philosophical Quarterly.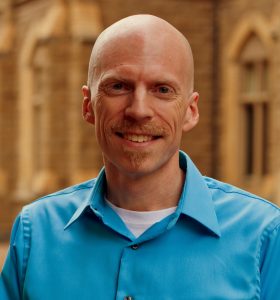 Dan Russell is Professor of Philosophy at the Center for the Philosophy of Freedom, University of Arizona. He specializes in ancient philosophy and ethics, and his work focuses on ancient philosophy mainly as a source for expanding contemporary options for thinking about how to improve our lives. He has written on Plato's ethics and psychology (Plato on Pleasure and the Good Life, Oxford University Press, 2005) as well as contemporary virtue ethics (Practical Intelligence and the Virtues, Oxford University Press, 2009). Happiness for Humans (Oxford University Press, 2012), a book on happiness and well-being, was followed by the Cambridge Companion to Virtue Ethics (Cambridge University Press, 2013). For more information visit the University of Arizona's faculty page.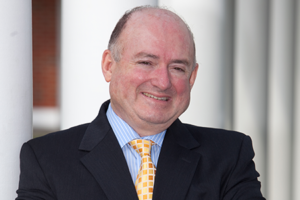 Fernando Tesón, the Tobias Simon Eminent Scholar at Florida State University, is the leading authority on humanitarian intervention and the philosophy of international law. In addition, he has written on diverse topics such as immigration and political rhetoric. Originally from Buenos Aires, Professor Tesón has dual US and Argentine citizenship. He has authored several books, including Debating Humanitarian Intervention: Should We Try to Save Strangers? (Oxford University Press, 2017) (with Bas van Der Vossen); Justice at a Distance: Extending Freedom Globally (Cambridge University Press, 2015) (with Loren Lomasky); Rational Choice and Political Deliberation (Cambridge University Press, 2006) (with Guido Pincione), and Humanitarian Intervention: An Inquiry into Law and Morality (Transnational, 2005), considered the classic treatise in the field. He has also published dozens of articles in law, philosophy and international relations journals and collections of essays Professor Tesón has served as visiting professor at Cornell Law School, Indiana University School of Law, University of California Hastings College of Law, the Oxford-George Washington International Human Rights Program, and Universidad Di Tella, Buenos Aires, Argentina.